Explore the City with Car Rental Services in Pune
Hiring a Car Rental Services in Pune will help you explore this new city with absolute joy. When exploring a new city the best option is to choose a car rental service. In that way you do not run the risk of wandering or getting lost amongst the local crowd or markets. Unfamiliar roads can be a major hindrance while travelling hence knowing exactly where to go and how will help you save a lot of valuable time and money.
Easy Airport transfers with a Car Rental Service in Pune
When you land at an airport there are 100+ things that you have in mind that you need to sort, having a car rental service booked in advance is one less thing to worry about.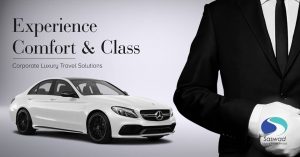 When you hire any Car Rental Services in Pune as soon as you land your airport transfers become easy and hassle free. If you are in the city for a very important business meeting or to just explore the scenic beauty a car rental service can take you anywhere, anytime. You can travel with luxury and comfort at the most affordable prices without any worry.
Traveling in luxury makes the travelling experience more worthwhile. Luxury cars not only give you comfort but also help your travelling journey be smooth and without any hindrances.
The biggest advantage of chauffeur driven cars is that they know the city at their fingertips. They know which areas to take and which areas to avoid at any given point of time. Knowing the traffic areas in the city helps travelers enjoy the road and the beauty of the city without having to compromise on travel time.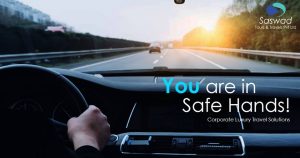 There are various places that you can visit once you go for a car rental service in Pune.
Hire a car rental service in Pune and visit these places if it is your first time in city –
Shaniwar Wada – The fort that speaks of the city's history
Tulsi Baug – The street shopping hub of Pune
The Aga Khan Palace – The place where Gandhi was imprisoned during India's independence
Kirkee War Cemetery – Built for the soldiers who lost their lives in the First and Second World Wars
Parvati Hill – A beautiful temple with an outstanding view
Raja Dinkar Kelkar Museum – The museum that speaks volumes about the region's history
Katraj Snake Park – Snakes and birds are the main attractions
National War Museum – Celebrating war heros
Osho Ashram – The ideologies of Osho are held strong
Mulshi Dam – A scenic beauty that is worth your time especially if you are a nature lover
Other than these main attraction you can choose a car rental service in Pune and go for the neumoreous trek spots and theme parks that completely surround the city.
When it the first time in the city you should make every moment count. After you decide your travel spots in Pune go for an online car rental service with customised experience.
You can choose the most reliable luxury car rental service in Pune. Saswad Tours and Travels have the best luxury cars with with professional drivers who are complete thorough with the roads and routes to give you the best travel experience. Find your favourite luxury car at the most affordable rates. Rent a luxury car from Saswad Tours and Travels and enjoy your journey without any hassle.
Saswad Tours and Travels has vehicles that are police verified with minimum 10 + years experienced in driving on expressways and GPS enabled mobile phones, which ensures your safety more than anything else.
Saswad Tours and Travels
Address: Sr.no.623, Prasad Bibwenagar, Near Opp, New DP Road,
Pokale Vasti, Bibwewadi, Pune, Maharashtra
Phone : +91 91756 91756
Email: reservations@saswad.com
Website: https://www.saswad.com/
Car Rental Services in Pune | Pune to Mumbai Airport Drop | Car Hire in Pune | Pune to Mumbai Taxi | Luxury Car Hire Pune