Luxury Car Hire Pune – An A to Z Guide
The car rental market is rising substantially and getting more and more organized. The demand of luxury cars hiring service in Pune is also increasing in multiple folds. More and more people are switching from normal cars to the premium luxury car hiring services.
Luxury Car Hire Pune has see an exponential growth as more and more people are looking to make their special days or events extra special with a pinch of luxury.
Luxury Car Hire in Pune has been a demand that many customers are placing for different events or occasions. Be it a wedding or a private event a lot of people are raising request for luxury cars. Luxury Car Rentals was a niche setor which is seeing a good amount of growth in the last couple of years.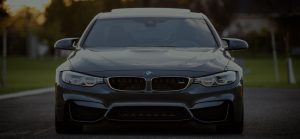 The growth in income and rise in International trade and travel is what lead to this sudden boom. A lot of people are ready to try different type of car for the sheer experience of it. People are ready to try out new luxury cars in the market.
Here is what you should check before you go for a Luxury Car Hire in Pune
● Look for a trusted a reliable luxury car partner
● Choose which luxury car you want to ride
● Check for the prices and service provided
● Look for professional and trained drivers for a better experience
● See if car decoration is available for your special day
● Find the right car that suits your needs and requirements
● Check for all car papers and documents for safety
● Book well in advance to ensure you get the car you want
● Look for easy payment options
● Get driver details prior to your big day
● Read customer testimonials
If you are hiring a luxury car for your wedding or an event which have a lot of guests you ask as many questions as you want to make sure you get the best experience. It is always better to know about luxury cars and its features if it is your first riding experience. To make your experience even more special make sure you choose your luxury car well in advance and ask for the same Luxury Car Hire Pune partner.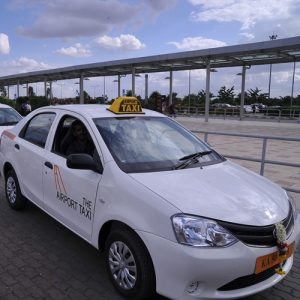 Looking for your first trusted Luxury Car Hire in Pune partner customized as per your requirements?
Make your special days extra special with Luxury Car Hire in Pune with Saswad Tours and Travels. We have an extensive range of chauffeur driven luxury cars suited as per your requirements. We make sure that your event is extra special with utmost comfort and convenience.
We are the best maintained Luxury Car Hire in Pune that provide you top class drivers and cars. We make sure your experience is etched in your memory with ou world class service. We provide for an unforgettable experience for you and all your guests.
Choose Saswad Tours and Travels as your Luxury Car Hire partner in Pune and we will give you a luxurious trip at the most compelling prices. Our leisure cars are well suited to match your requirements.
For our Luxury Car Hire in Pune service we have different customizable hourly, daily, weekly and even monthly packages that are custom made to fulfil your specific requirements. If it is a special day for you we will make it extra special by decorating your car in the most unique and desirable way.
We have luxury car hire in Pune at the most affordable prices. Book your first luxury car rental today and enjoy your experience with us. Happy Riding to You!!
Get in Touch:
Saswad Tours and Travels
Address: Sr.no.623, Prasad Bibwenagar, Near Opp, New DP Road,
Pokale Vasti, Bibwewadi, Pune, Maharashtra
Phone : +91 91756 91756
Email: reservations@saswad.com
Website: https://www.saswad.com/
Car Rental Services in Pune | Pune to Mumbai Airport Drop | Car Hire in Pune | Pune to Mumbai Taxi | Luxury Car Hire Pune