Pune to Mumbai Airport drop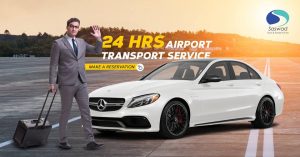 Pune to Mumbai Airport drop.
Want to have an extravagant travel experience, hire a cab from the most trusted SASWAD TOURS & TRAVELS. Leisure your travel with the well-maintained fleet of cars.
Renting a cab Pune to Mumbai Airport Drop.
We do have other means of local and private transportation available for Pune to Mumbai Airport drop, but why our customer choose SASWAD Tours & Travels for their Pune to Mumbai airport ride, is because our flamboyant professional chauffer's make them feel very soothing on Pune Mumbai express way.
Why chose us for Pune to Mumbai Airport Drop?
– We Believe in comforting our clients. How? Cleanliness, safety and your security are ranked first on our priority list.
– Quality efficiently served for our Conscious clients.
– Pickup from your door step and drop till the departure terminal.
– Like wise Pickup from Mumbai airport and drop till, any location in Pune is also provided
– You are in safe hands as you are been escorted in police verified and by the professional chauffeur's
– No hidden charges implied our mantra to be ranked the best at what we do is because of our transparency in bill generation.
– We provide 24*7 customer support and services provided by high technologies.
Reason why our Clients rely on us for Pune to Mumbai Airport Drop!
Not only we a have range of luxury cars but also because of our proficient chauffer's and up to the mark services given to our customers make them opt for Saswad Tours & Travels repetitively for their every ride, be it Pune to Mumbai Airport drop or any other pickup or drop. Our well versed and systematic way of approaching our clients is always appreciated by them, as our clients know that they will be never left High and Dry. We strictly adhere to our terms and conditions and policies, be it billing wise behaviour wise or punctuality we have dignity in serving our clients the best out of us.
Thus, our customer has rated us the number one in Tours & Travel Industry, then Why stay in dilemma, avail a cabfor Pune to Mumbai airport drop or any other pickup and drop with SASWAD Tours & Travels.
Now you can also share a ride while Pune to Mumbai Airport drop, to make the ride cost effective and ecologically friendly Saswad tours and travels have come up with new vertical – Share-A-Ride Saswad tours and travels also provides Pune to Mumbai Airport drop for both international as well as domestic airport.
To know more about us and our service you can at any moment visit on our website at Saswad.com, you can also see through the reviews given by our Clients. Because We have extreme pride on the services provided at Saswad Tours and Travels.
To book a cab for Pune to Mumbai Airport Drop follow the below steps. Simply Login to website and book a cab Or mail us on reservation@saswad.com or call on the 24*7 accessible service line +91-9175691756.
Also see:
Pune to Mumbai Taxi
Car Rental Services In Pune
Luxury Car Hire In Pune