Pune to Mumbai Taxi Service
Pune to Mumbai taxi service is one of the most travelled route in last decade. The number of travels from Pune to Mumbai have risen substantially.
Mumbai and Pune both being the hub of businesses it attracts corporators from all over the country. Having a reliable Pune to Mumbai taxi service partner can be an added advantage to your business. Both these city have seen a great rise in population over the last decade as the cities have grown extensively.
A lot of business have shifted their base form other parts of the country and settled in these two major cities. As the travels especially businessmen have increased the number of car rental companies offering Pune to Mumbai Taxi service has a also seen an extensive rise.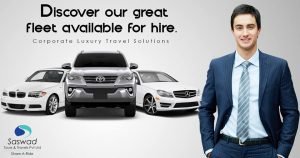 In the initial stage travels started to travel from Pune to Mumbai and vice versa on their own vehicle and self driving was more popular. With the passage of time and increase in traffic a lot of travellers are preferring Pune to Mumbai taxi service over self driven vehicles. Many businessmen need one way service or just airport drop hence they prefer taxi services over driving on their own. Pune to Mumbai taxi service for all these businessmen is definitely a more comfortable and a convenient option. Self travel on this route due to the congestions is an extra burden which travelers are switching to avoid.
When demand increases so does supply hence a lot of small to large taxi services have emerged in the recent past exclusively offering Pune to Mumbai taxi service. With the increase in demand this route it has become a highly competitive route for car rental services.
Since it is a very high profitable area and more and more passengers are opting for Pune to Mumbai taxi services companies are rushing to finish as many trips as they can in a given period of time. Even though there is a huge influx of cabs the quality of service is getting affected trying to increase profits.
This was a major concern and a lot of travellers have been dissatisfied with Pune to Mumbai taxi services and are constantly looking for more comfortable options. If highway travel is not comfortable or smooth you tend to lose a lot of your valuable customers.
This is the main reason why you should choose a Pune to Mumbai taxi service provider that has ample amount of experience in this route. Who have drivers who are highly trained and experienced in highway driving.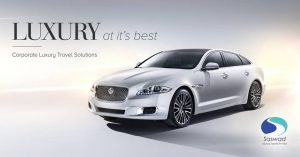 If you are dissatisfied with your current service provider or you are travelling from Pune to Mumbai and need a proper GPS enabled comfortable Pune to Mumbai taxi service it is time for you to switch to a more reliable service partner. Switch to Saswad Tours and Travels to try out their world class taxi service.
We have a wide rage of GPS enable comfortable luxury cars. Our drivers have 10+ years of experience in highway driving and will make your sure your drive is smooth and safe. Why look for other options when you can get the best Pune to Mumbai taxi service provider with just a click.
Our chauffeur-driven taxi service promises you timely cab services with a wide range of cars to choose from.
Why look for other travel options, when you can get a budget taxi service with convenient pickup and drop options. Book our Pune to Mumbai taxi service and get the best deals. Happy Riding to you!!
Saswad Tours and Travels
Address: Sr.no.623, Prasad Bibwenagar, Near Opp, New DP Road,
Pokale Vasti, Bibwewadi, Pune, Maharashtra
Phone : +91 91756 91756
Email: reservations@saswad.com
Website: https://www.saswad.com/
Car Rental Services in Pune | Pune to Mumbai Airport Drop | Car Hire in Pune | Pune to Mumbai Taxi | Luxury Car Hire Pune