Pune to Mumbai Taxi Services
Pune to Mumbai Taxi
Intercity getaways is now stress-free with Saswad Tours and Travels, this weekend you just need to gather all your friends and book a car for intercity travelling with Saswad's Pune to Mumbai Taxi facilities.
Having a friend coming over from abroad and thinking of surprising him/her by picking them up from the airport. But is booking a taxi and the tariff worrying you? Let all the anxiety vanish because now you have Pune-Mumbai Taxi services with Saswad tours and travels.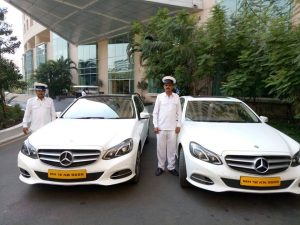 · Easy to book
· Transparent Billing
· Soothing Ride
· Clean & Tidy cars
You can also take your parents or partners on a Pune-Mumbai Taxi ride and give them the experience of a great blissful ride by hiring the most classic car from Saswad's Leisure car collection.
Pune to Mumbai Taxi services and Mumbai to Pune Taxi services in fair Price.
Saswad Tours and Travels, have been providing cheapest way to travel from Pune-Mumbai taxi service and Mumbai to Pune taxi service that are been driven by professional chauffeurs. Let your ride be most comfortable and suitable as you have a professional chauffeur driving you in your devoted car.
Saswad is the best in providing Pune-Mumbai Taxi Service & Mumbai to Pune Taxi Service!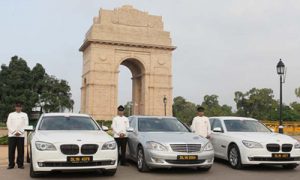 There are many intercity taxi services that you can book at any given point of time. Saswad tours and travels very well know what their travellers prefer. Maximum travellers favour comfort, quality service at a sensible price. We as a client oriented company never want our travellers to be bartered with comfort & pricing. So get the best from Saswad for Pune-Mumbai Taxi Services & Mumbai to Pune Taxi Services
Can you Share- A –Ride with Saswad's Pune-Mumbai Taxi services and Mumbai to Pune Taxi Services ?
Yes, you can share taxi from Pune to Mumbai & Mumbai to Pune with Saswad Tours and travels. SHARE-A- Ride is a new a new vertical launched by Saswad Tours and Travels. It is a great cause, as we all know- when we have room for more we should share. You can split on the fuel and toll charges by sharing a taxi.
You can Now Download the App and with no hesitation Share-A-Ride from Mumbai to Pune Taxi Service at Saswad Tours & Travels.
Travelling from now on is budget friendly.
Why our clients repetitively prefer us for Pune to Mumbai intercity taxi services.
Saswad's mission is to very clearly make inter-city travel ENJOYMENT and DELIGHTFYUL! Travelling with Saswad Taxis, you will be over the moon, as we have already mentioned that we being a customer oriented company very well know what our clients prefer, and that is the best Pune -Mumbai taxi journey with extreme luxury.We also provide pune to mumbai airport drop services.
These are not the only reasons why Saswad tours and travels is their customers favourite, let's go through the rest of the list below :
· Well- kept fleet of cars.
· Police verified and supreme professional chauffeurs.
· We believe in core values and transparent billing.
· 24*7 customer support and service which is powered by high end new technologies.
· GPS tracking
· Budget friendly trips
Best time for renting a taxi for Pune ​​to Mumbai
Every day is the best time to rent a taxi for Pune to Mumbai journey from Saswad tours and travel. But it is better if the booking is done in advance so that you can get the best price and quality service.
So stop worrying and book effortlessly for intercity journey from Pune to Mumbai by taxi.
Get the best prices, finest services, well maintained & licensed vehicles and superlative chauffeurs with Saswad tours and travels!
Let our service speak for our-self, now book a taxi for Pune to Mumbai intercity travel.
Let's guide you with the steps.
Simply Login to www.saswad.com and book a Taxi.
Or mail us on reservation@saswad.com or call on the 24*7 accessible service line +91-9175691756.
Also see: